Helicopter landing areas
A compliant and safe helideck is crucial for offshore operations in ever-changing environments. Control Union offers comprehensive helideck inspections services, aligned with the latest edition of ICAO Annex 14 and CAP 437 standards and specifications. In addition, we are well-versed in local guidance documents, including the NOGEPA Industry Standard 100 and HSAC Recommended Practice 163, among others. Our familiarity with these standards ensures that our services align with the specific requirements and regulations of the respective regions.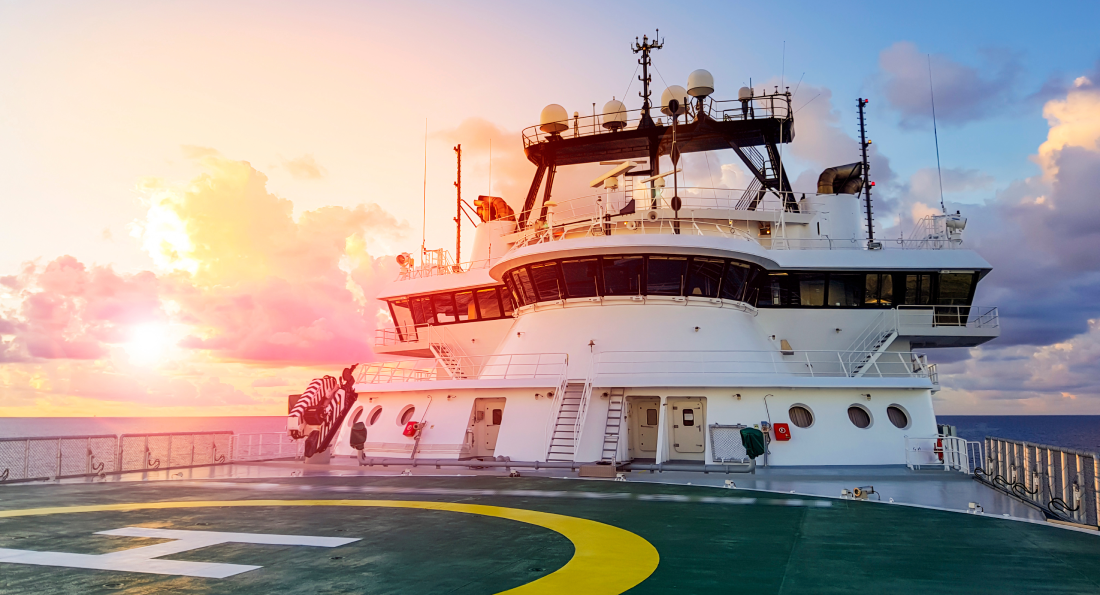 Strengths of this service
With nearly a decade of experience, Control Union has a proven track record in conducting helideck inspections. Our competent inspectors have a global presence and are endorsed by major offshore operators in the oil & gas and offshore renewable industry.
Our helideck survey covers all critical aspects of the helideck and its surroundings, as specified in ICAO Annex 14 and CAP 437, or as per local (governing) guidelines

The survey includes assessing the physical characteristics of the landing area, lighting systems, rescue and firefighting equipment, refuelling system, and a thorough review of operational and quality processes

Our comprehensive report provides valuable data on your helideck and equipment, identifies necessary corrective actions, and includes detailed photographic coverage
Helicopter landing areas
Helideck friction testing services
Control Union operates a global fleet of CAP 437 compliant helideck friction testers. Our friction testers are continuous friction measuring equipment (CFME) testers, providing automated data collection, storage, and processing. The resulting report clearly identifies any non-compliant areas that require corrective action, with detailed accuracy.
Helicopter refuelling system inspection
Drawing on 20 years of experience, our fuelling system inspectors can inspect your fuelling facility in compliance with CAP 437 and any local or client-specific requirements. We verify the safe operation of the fuelling system, review maintenance activities such as filter changes, hose testing, and differential pressure gauge calibration. Our inspection report covers all aspects of the fuelling system and maintenance data, providing a detailed description and photographic evidence of any non-conformities found.
Perimeter net testing
When necessary, we can perform drop tests on sacrificial perimeter net panels to ensure compliance and safe operations. These tests can be conducted at our various workshop locations worldwide.
Compliance, control, and global readiness
Control Union's helideck inspectors undergo safety training in both oil and gas and renewables (GWO) sectors, making them fully compliant and qualified to provide services on offshore platforms, drilling rigs, and vessels. Our comprehensive reporting ensures that we are your key control for CAP 437 and ICAO Annex 14 compliance. With our global coverage, we are ready to deploy wherever you are.
Contact Control Union today to schedule a helideck inspection or to discuss your specific requirements for helideck compliance and safety.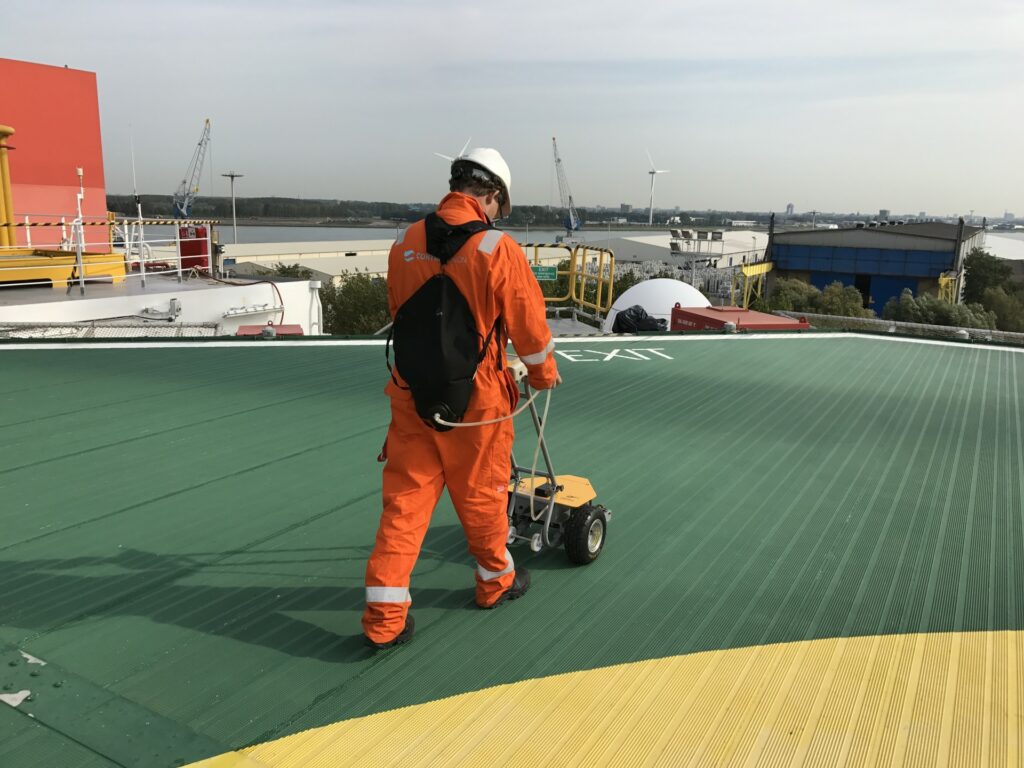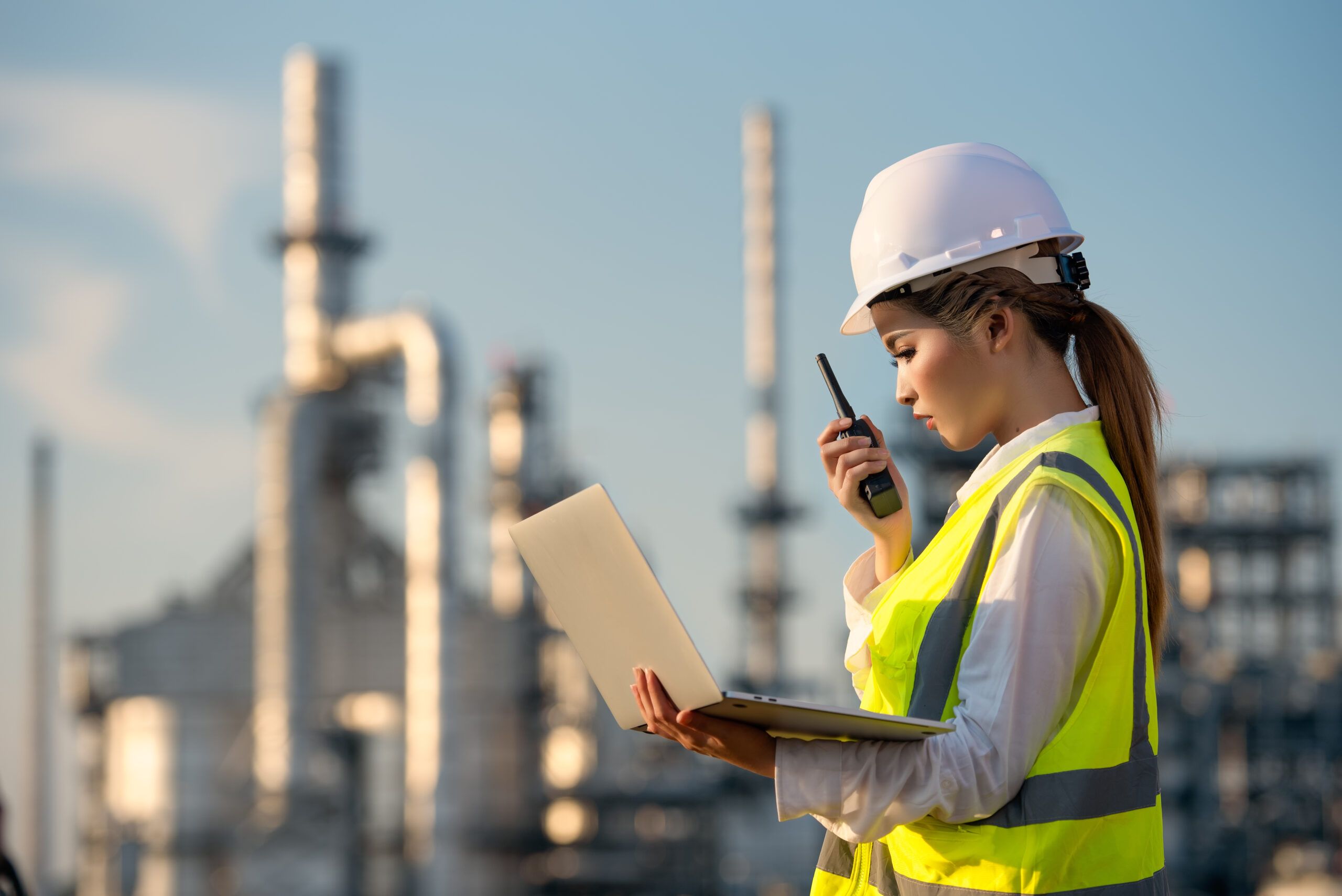 How can we help you?
Can we help you with more specific information about our services? Or maybe some advice in your own language? Or do you need a quotation? Let us know and we will gladly help.